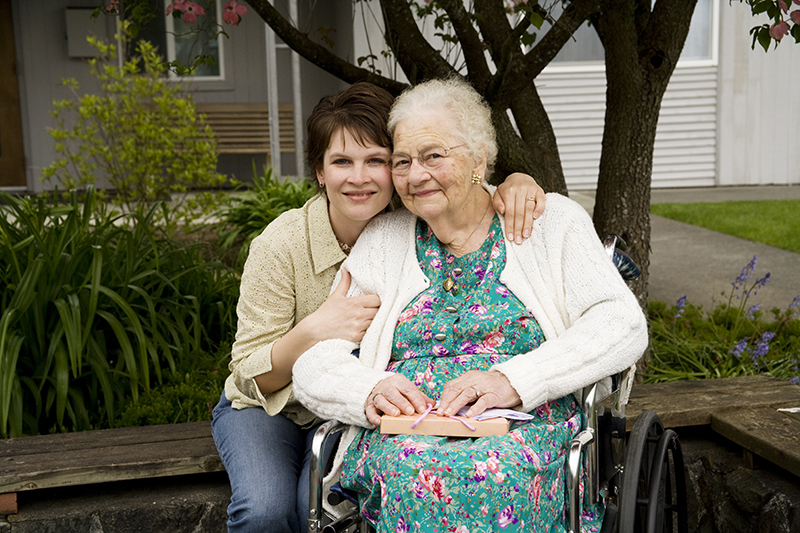 Bringing a caregiver into your home is an important decision for you, and for our organization. Whether you're caring for a loved one locally, or from a distance, we know you want the best possible quality of life for them. Elder Life Home Care works with you, and your loved one, to understand what type of assistance is needed to create a positive care and home situation. Understanding the unique needs of each client, and their family, and how to successfully match caregivers to those needs is at the heart of our success.
Lack of sufficient assistance at home following a hospital discharge is a leading cause of a readmission to the hospital. The first 72 hours following a procedure or hospital stay represent a critical and vulnerable time for the patient and family, often involving a new diagnosis, changes in daily habits, required medications, meal regimens, rehab exercises and more. Medicare-covered care is typically not enough to maintain safety in the home during this time.
Elder Life Home Care staff are fully insured, certified, and licensed, so they can transport you or a loved one home from the care facility or hospital, providing essential support during an often stressful time. Once home, caregivers provide monitoring, reminders and emotional support to help the individual recover successfully.
We invest time and effort in our hiring and training process. We get to know our caregivers so that we can make the best possible match for each client. A good fit, and staffing consistency contribute greatly to a successful outcome for all. Each of our caregivers go through an extensive screening and hiring process, resulting in our ability to provide licensed, bonded, and insured caregivers to all of our clients.
Elder Life Home Care has been providing quality home healthcare services for over 20 years. Services offered by our friendly, compassionate caregivers include the following:
Personal care
Walking and transferring from bed to wheelchair
Bathing, dressing and grooming
Medication reminders
Toileting and incontinence care
Safety and fall prevention
Ongoing wellness monitoring
Lifestyle support
Light housekeeping
Meal preparation and nutrition
Laundry and change of bed linens
Grocery shopping and errands
Transportation to social and recreational activities
Assistance with light exercise and outdoor activity
Companionship and community engagement
Types of Caregivers:
Live-In Home Health Aides
24 hour caregivers provide great companionship, helping to calm agitation and anxiety. These caregivers are also able to meet personal and medical needs at night, keeping medications on schedule, and minimizing fall risks for people who need assistance getting out of bed and around the house.
Hourly Home Health Aides
Available daily or weekly, our caregivers provide assistance with activities of daily living as well as encourage daily routines.
Registered Nurses (RNs) & Licensed Practical Nurses (LPNs)
Providing medication assistance, would care, and other essential in-home nursing services.
We offer:
Flexible and fast scheduling of services
Routine Quality Assurance checks with our staff
Our Director of Nursing is on Call 24/7 to meet our clients' needs
Elder Life Home Care is a New Jersey licensed health care service firm (bonded and insured), and accredited by the Commission on Accreditation for Home Care (CAHC).